This beautiful Silver Washed Fritillary (Argynnis paphia) butterfly landed on a vase of flowers in my garden. It lingered on the richly scented white buddleia and keeps coming back for more.
It is quite faded and very damaged, which suggests it is quite old. It's the first one I've seen in my garden for sometime and more is more closely associated with woodlands. Fortunately I have a wood nearby.
It's pointed wings sets it apart from other fritillary butterflies and its silvery streaks on the undersides of its wings.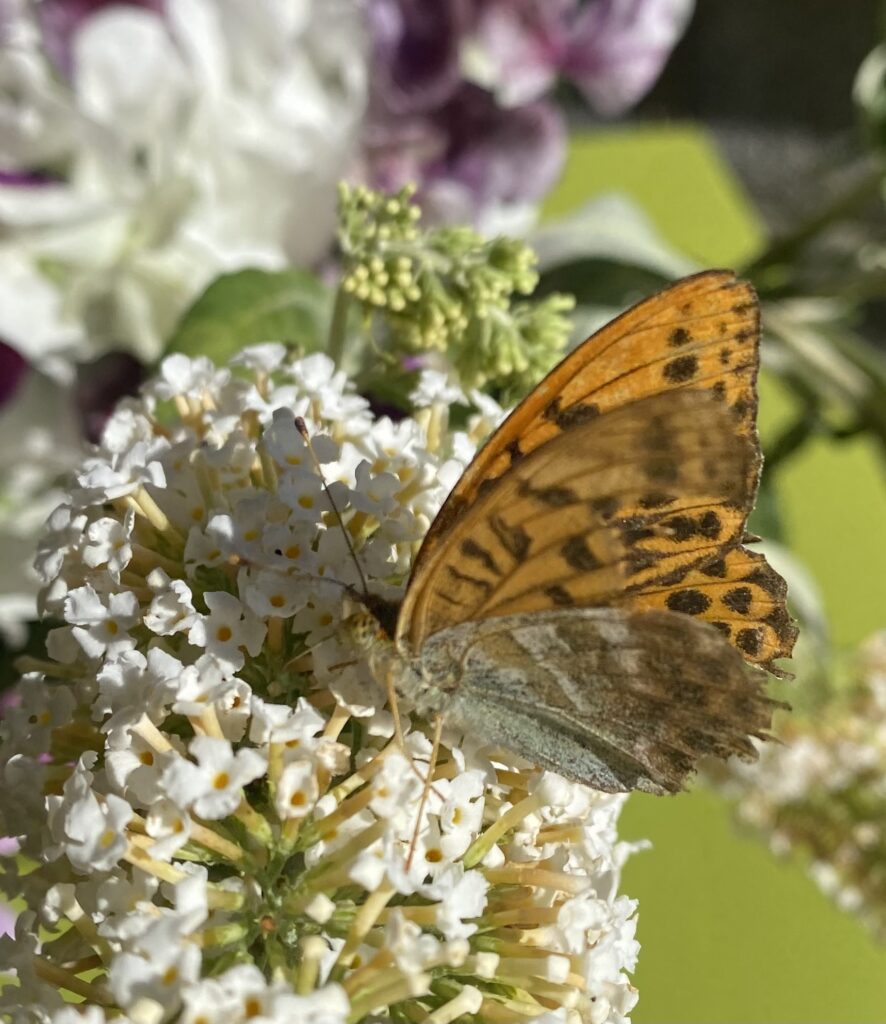 What I love about finding something new in the garden is doing the research to learn more about it. That's so very important for butterflies because they have very very specific needs for their larval stage. The silver washed fritillary needs the common dog violet (Viola riviniana) for its caterpillars but the plants need to be growing in shade or semi shade to be chosen as the host plants for this species eggs and babies.
Eggs are laid in late summer, so July and August usually on the edge of broadleaved woodland or sheltered places next to a suitable wood. I know we have the dog violets growing along a fresh water stream in semi shade where I live, so I am guessing this tired adult has already mated and ensured some eggs are now sheltering from the summer heat. How exciting.