In mid to late summer the Agastache plays an important role in providing copious nectar for our pollinating friends. It's a herb, a member of the mint family and a fabulous garden plant.
You might know it as giant hyssop, or anise hyssop a reference to its liquorice scented foliage. It's a real bee magnet but it's mauve or pink flowers are also attractive to other nectar drinking pollinators.
In August, when many new Queen bumblebees are emerging from their nests, these flowers are an excellent source of nectar. These bees need to feed up fast to prepare for their long stint overwintering in a hidey hole until spring.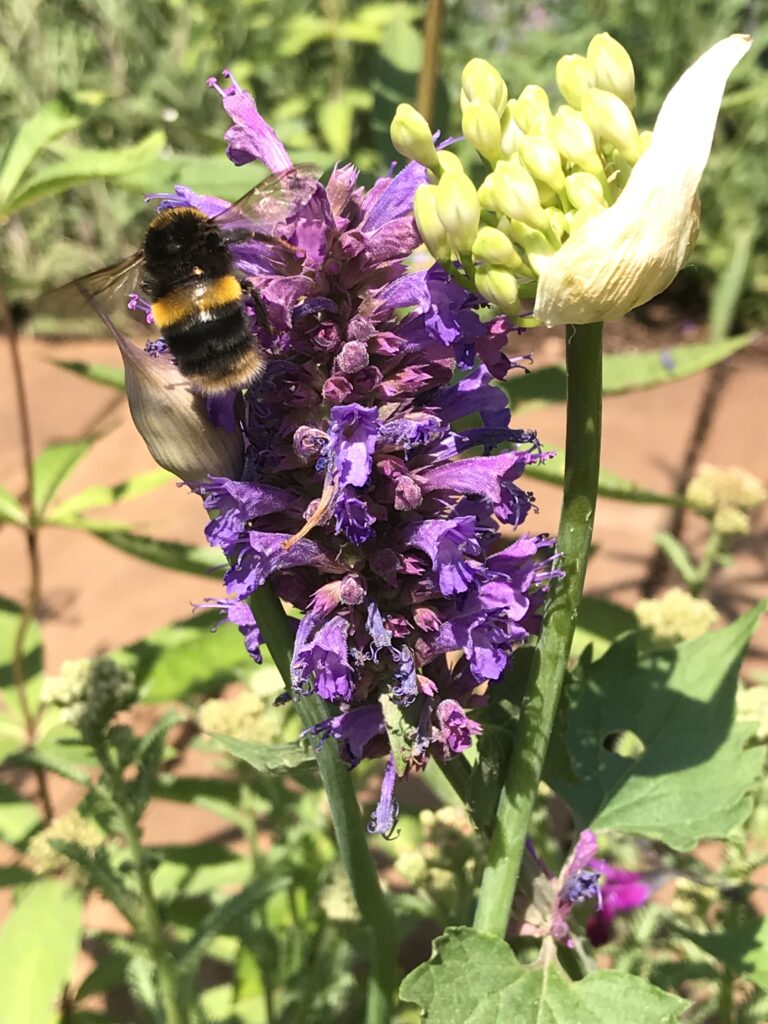 Agastache is easy to grow from seed. Perennial forms are not always reliably hardy so many gardeners treat these plants as annuals, replacing them each year.
They are great to grow in pots and containers and if you are able to bring the container into a protected greenhouse for the winter, the plants may well survive until the following year.
Remember in hot weather that your pollinator plants need plenty of water so that they can make the all essential nectar.