It's lovely to be able to show people the incredible ingenuity of our pollinators. When I give talks or take bee or pollinator walks I often bring my nature table.
If it rains it's a great way to illustrate a talk and inform and advise on the nesting needs of some of our pollinators and especially bees.
It's set up with magnifying glasses so that you can look at the items in detail. Some of the collection are in magnifying pots that can be passed around a small group. But there's always a pot of hand sanitiser ready to keep everything safe for everyone.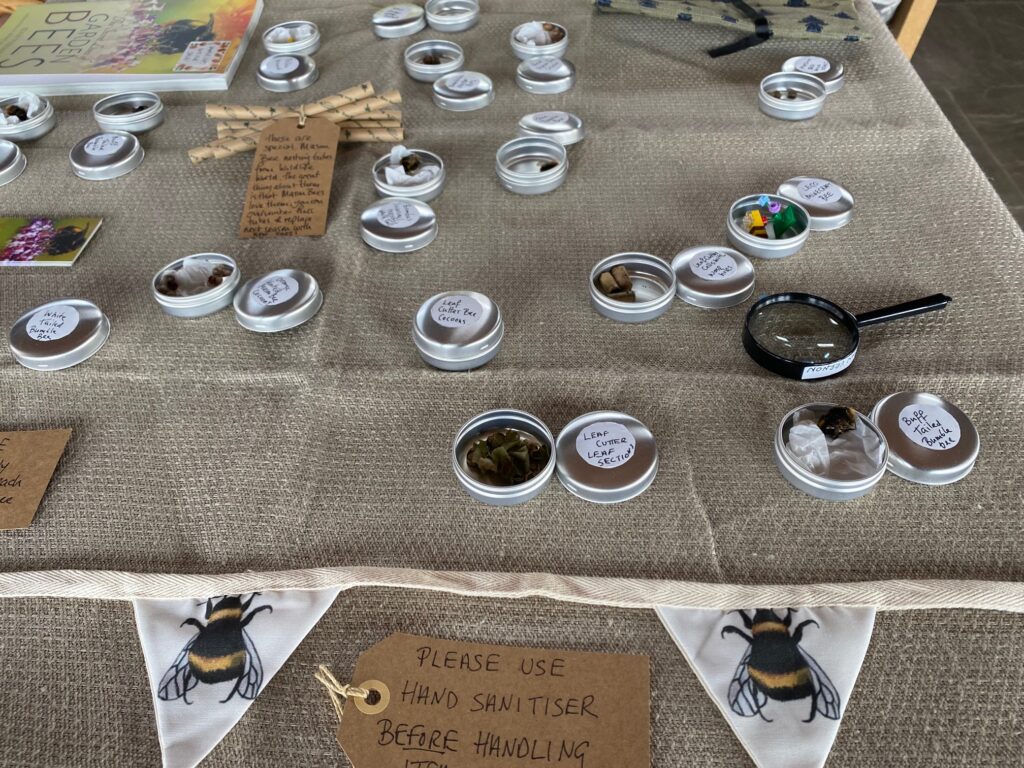 I love watching the children see the insects close up. Sometimes they want to hold them and stroke them because bumblebees especially are so very cute and fluffy.
I'm always looking for new items for my nature table, often I find them when I am out and about in nature, but sometimes one of my bee buddies sends me something spectacular.
This year Nibbs and his mum sent me a Lego bee and a pot of bee poo. The kids just love them. These have been the most popular items on my nature table. Thank you!