I've got lots of favourite bees. But I've got a real soft spot for the flower bees. We have five species in the UK and each of them have fascinating characteristics. The Green Eyed Flower Bee does what it says on the tin. It has opalesque greeny blue eyes and they are just gorgeous.
This bee is sometimes found in the more southerly counties of the UK and I saw this one within the #KnollingWithDaisies garden at RHS Hampton Court Flower Show 2022.
Designed by Sue Kent with pollinators in mind, her garden was a magnet for our buzzy friends. I was delighted to be asked to advise Sue on her garden design, insect houses and a little bit about the planting as she started her final countdown to build.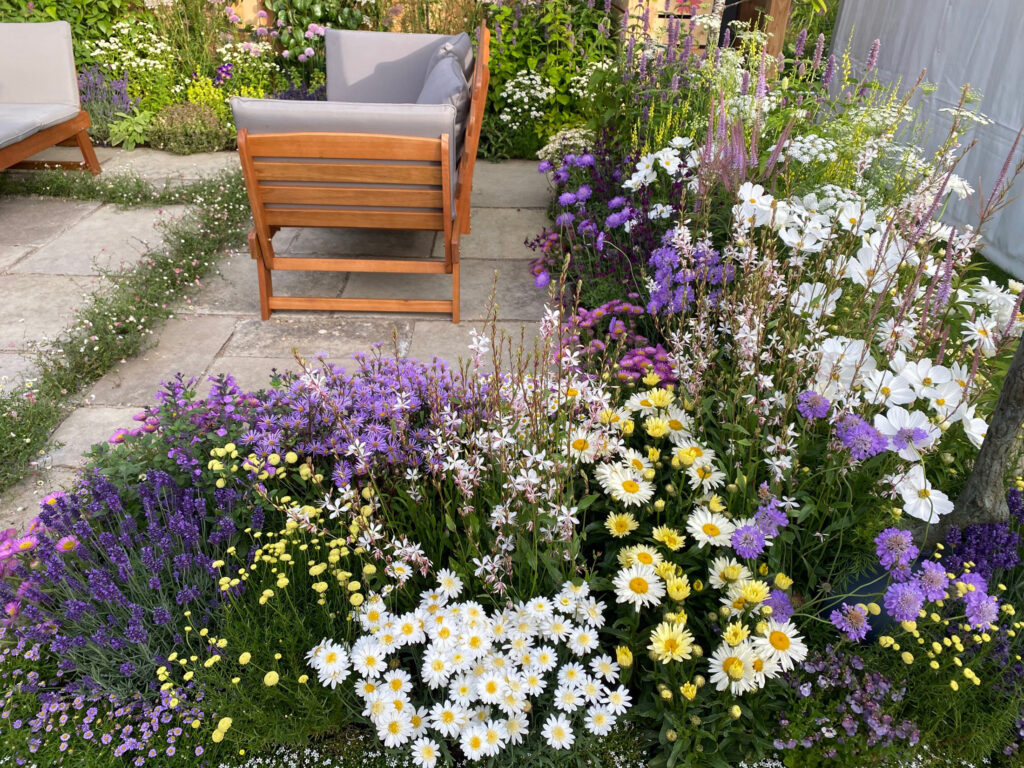 The garden was packed with members of the daisy family. These flowers are landing pads for our pollinating friends, offering a safe and easy place to land and then lots of central nectaries and pollen to feed from. There was also a generous helping of nectar rich agastache, another great plant for polliantors.
The Green Eyed Flower Bee (Anthophora bimiculata) was feeding on the agastache. Look at its amazing green eyes. I was so excited to meet Sue Kent on her garden on Press Day, but I was just as excited to find this beautiful garden bee.