What a great way to celebrate a big birthday. A special talk about our wild garden bees, a nature table and a lovely garden setting
On the hottest day of the year I was booked to hold a Bee Birthday Bash for a group of adults in a family garden. Surprisingly there were bees out and about despite the 38C temperatures. Phew what a scorcher.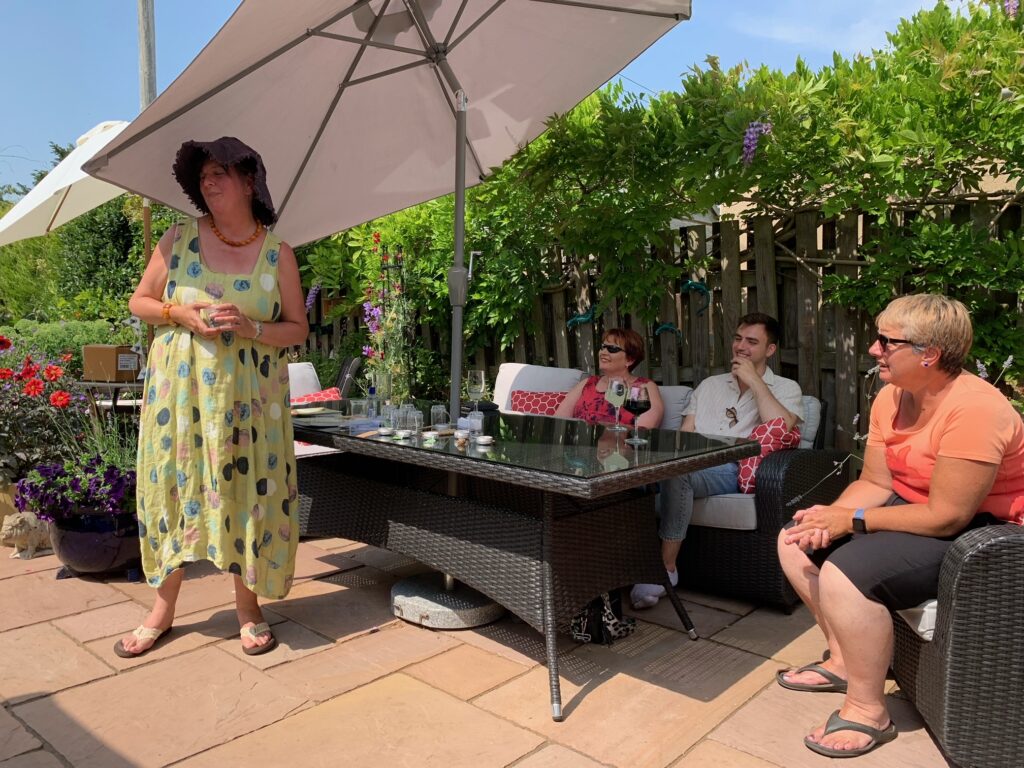 What was really lovely was that it was a group of friends, all adults, with an interest in bees and/or honeybees. The garden was perfect, filled with some of my favourite bee plants including Viper's Bugloss (Echium vulgare) we even had a leafcutter bee actively cutting holes in a wisteria plant making her nest in a nearby insect house.
We had party bags and plenty of iced water.
Here's a note from the Birthday Girl herself.
"I got my friends together for my birthday and asked Jean Vernon to come and talk to us all about bees. We had a lovely afternoon, learning about the different bumblebees, the solitary bees and their lifecycles, habitats and their challenges. We also came away knowing what to plant to provide food for them all. Jean is so knowledgeable and everyone's interest was sparked. Even at work today my husband was talking to a colleague who has asked us for more details. Many thanks." Annabel