If you love playing Pokemon, how about a real life Bee Bingo?
Spend some time in a lovely garden and see which bees you can find. There are about 275 different species of bees in the UK and it's great fun watching them in the garden.
Bee Bingo is one of the activities I like to provide for children and teenagers. It helps them to focus on the buzzy things in the garden and start to see the difference between them and the beauty of them.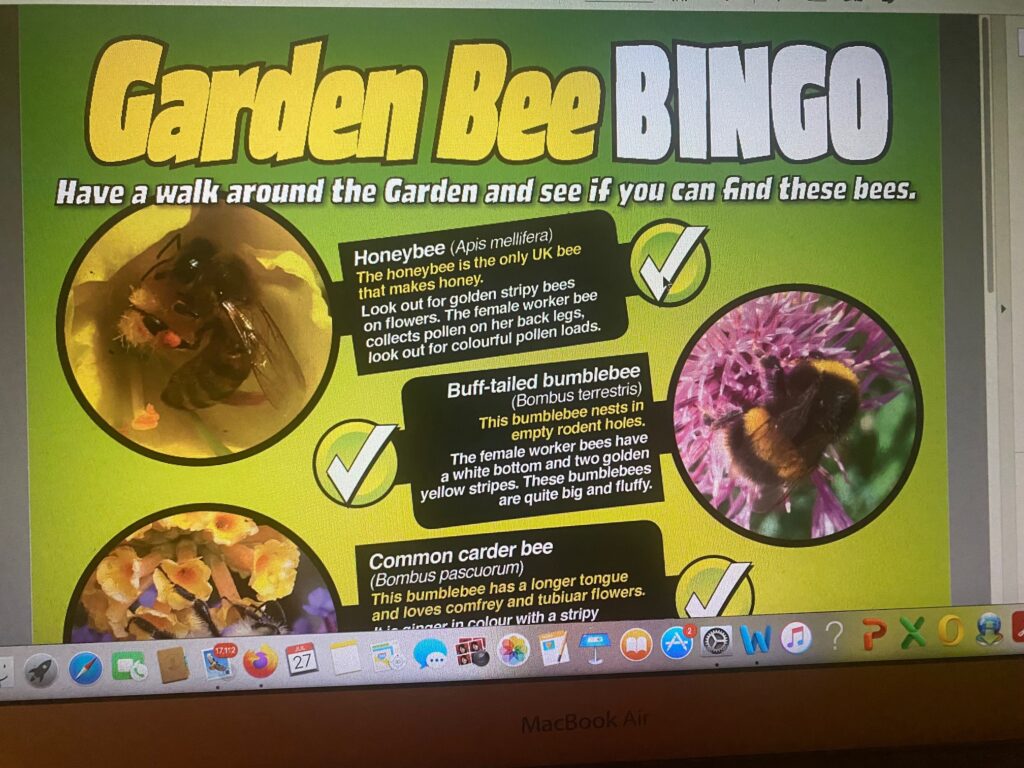 Bee Bingo can be adapted depending on the garden setting. For example when I spent two days at The Botanic Gardens of Wales, we had a bilingual version with Welsh and English descriptions.
This version has six bee species, with one honeybee, one solitary bee and four different bumblebees. These are all bees that you might see in your garden.
If you'd like to book a bee walk, a bee talk, a pollinator session or a bee birthday bash, I can add Bee Bingo to the event, just let me know.