This is one of those plants that does what it says on the tin. It's a magnet for bees but also for other pollinators.
Bee balm (Monarda didyma) is a spectacular garden plant with beautiful flowers that look a bit like a ragged lion head. Flowers can be red, mauve, pink or white and are popular with many different pollinators.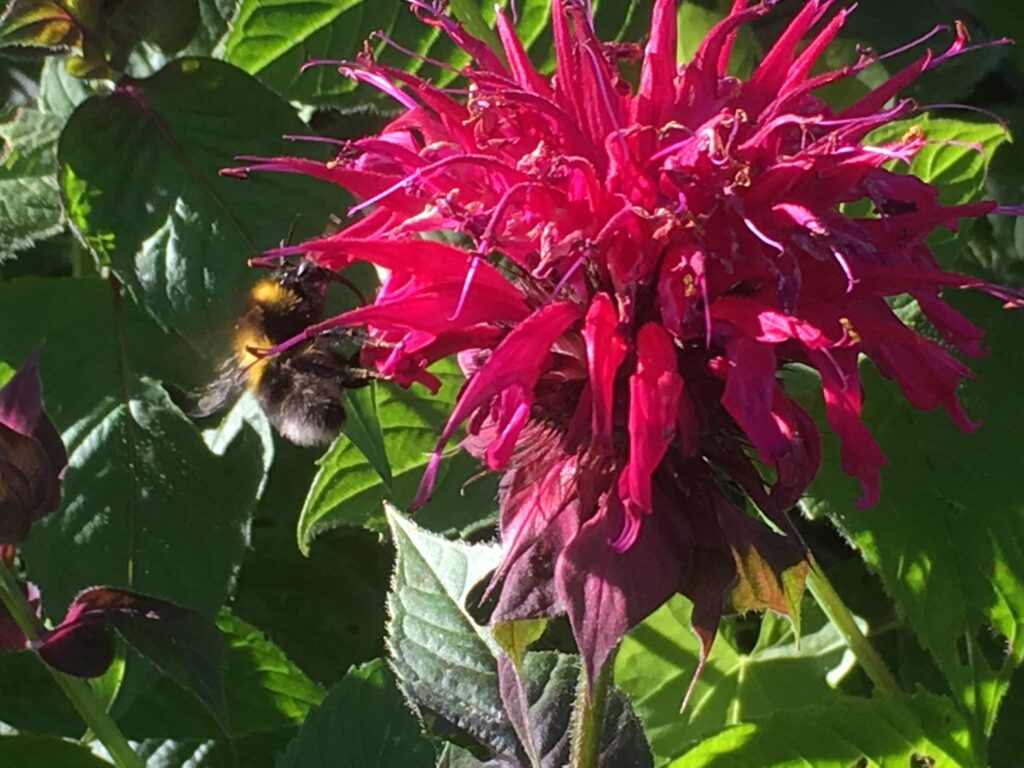 This plant flowers just as the new virgin queen bumblebees emerge from the nest, looking for nectar.
It's a herb and a member of the mint family. It has aromatic leaves that exude the scent of 'Earl Grey' tea when crushed. It's perennial, so it dies back to the ground in winter. It will clump up and spread year on year but it is also a good choice to grow in pots and containers.
Plant it in your herb garden to add colour and aroma to your plot and food for your pollinating friends.