There was a lovely article about butterflies in the April issue of Modern Gardens. It was based on my new book, Attracting Garden Pollinators and perfectly timed at the start of spring.
Butterflies are fairly common visitors to our gardens but their numbers are hugely depleted. Like all of our wildlife their challenges are extreme and they are struggling to survive.
Everyone loves to see these ephemeral beauties on their plots and yet most gardeners and people with gardens abhor caterpillars! That's bonkers. The caterpillars are baby butterflies and baby moths.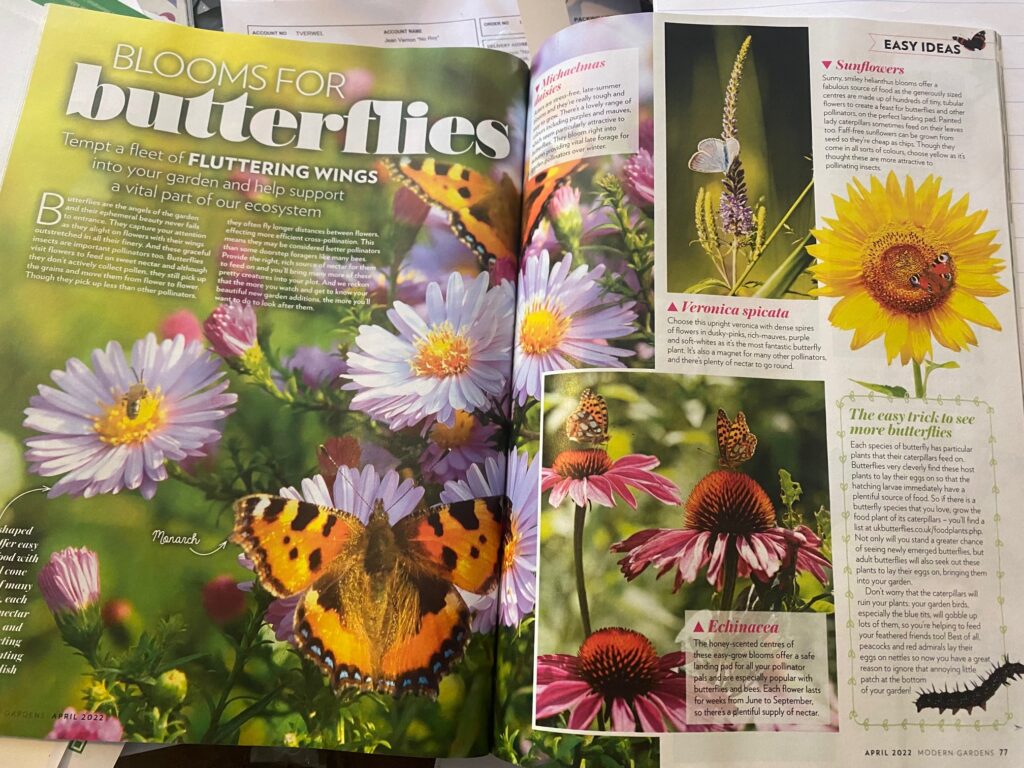 It's so important to understand that to attract butterflies to our gardens we need to grow the right larval plants. The food plants for their caterpillars. Every species of butterfly and moth has specific plants that they evolved with that provide their babies with the correct food to grow and mature.
Our plants are at the bottom of the food chain. And if we actually grow the food plants for these butterflies and moths those plants are likely to be eaten. The caterpillars will feed voraciously but they won't kill your plants, instead they will hard prune, a bit like the 'Chelsea Chop', cutting them back so they grow back stronger, later and with a later flush of flowers.