Over the summer of 2023 I will be attending several events where you can join me to learn about garden bees (bumblebees & solitary bees) and other pollinators. I absolutely love sharing some of the fascinating stories about our pollinating friends, it would be wonderful if you could join me.
This summer I will be at Yeo Valley Gardens doing my popular Bee Safaris and an illustrated talk about garden bees. Come and join me for coffee and a bee safari around the gorgeous organic gardens.
Thursday 4th May 2023 SOLD OUT
Friday 16th June 2023 SOLD OUT
Thursday 20th July 2023
Saturday 19th August 2023
Friday 1st September 2023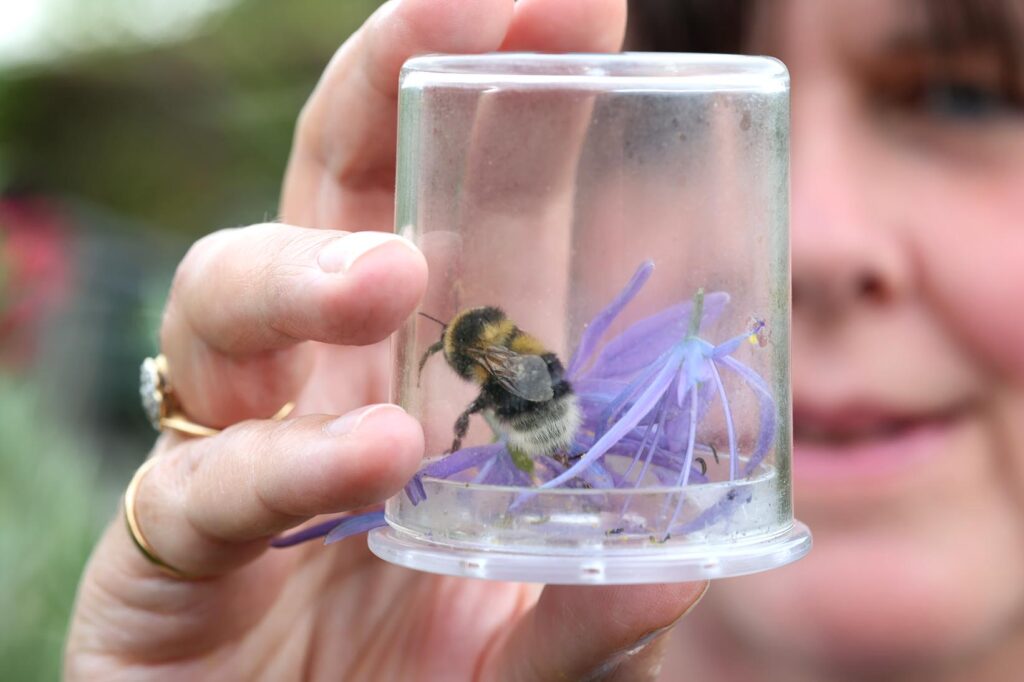 This has been under wraps for a while, but I am delighted to advise that I will be supporting the RHS Wisley MiniBeast Adventure in conjunction with Aardman's Lloyd of the Flies. If you've never watched this fantastic kid's comedy series you are really missing out. It's totally fab, bringing a whole range of insect characters to life. Lloyd, is a housefly and his best mate Abacus, is a woodlouse. There are lots of other mini-beast characters that get up to all sorts of hilarious stories. Lloyd and his friends will be at an RHS garden near you this summer, where you can join him on his Grand Bug & Pest Hotel Hunt.
I'll be leading a few mini adventures with Mini-Beasts in and around the Clore Education Centre at RHS Wisley from August 7th to August 11th 2023 and I'd love to see you there. We'll have a fun range of activities for children of all ages.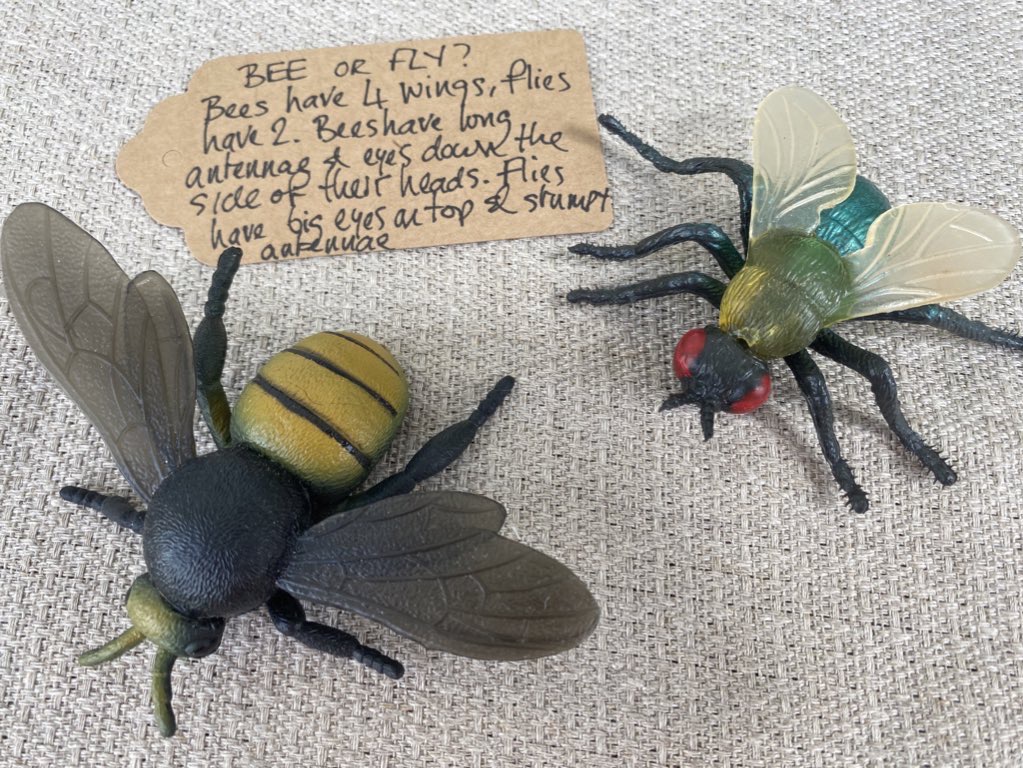 Bristol Bee & Pollination Festival
I'm taking my interactive nature table to the Bristol Botanic Garden Bee & Pollination Festival. It's focused on our wild bees; bumblebees and solitary bees and includes some of our other essential pollinators too like butterflies and wasps and hornets. I'll be taking garden bee safaris over the weekend and selling signed copies of my books.
Saturday August 26th 2023
Sunday August 27th 2023
Do come and say hello!
Talks/events
This year I am sharing my love of pollinators and bees with Horticultural Societies and Gardening Clubs as a speaker.
If you'd like to book me to do an event, please get in touch via Twitter (@TheGreenJeanie) or Instagram (@addicted2bees) or use the contact form at the bottom of my About page.
Come and join me at the fabulous National Botanic Garden of Wales on World Bee Day (Saturday May 20th 2023) and Sunday May 21st 2023. We are celebrating and championing all of our pollinators with a range of family activities including meadow tours, demonstrations, talks, pollinator safaris, bee bingo and so much more. The Botanic Garden is a great place to learn all about our precious pollinators and the power plants that they rely on in and around our gardens. It's a family event with lots of activities for the youngsters so do bring them along.
More info here: https://botanicgarden.wales/visit/whats-on/event/pollinator-festival/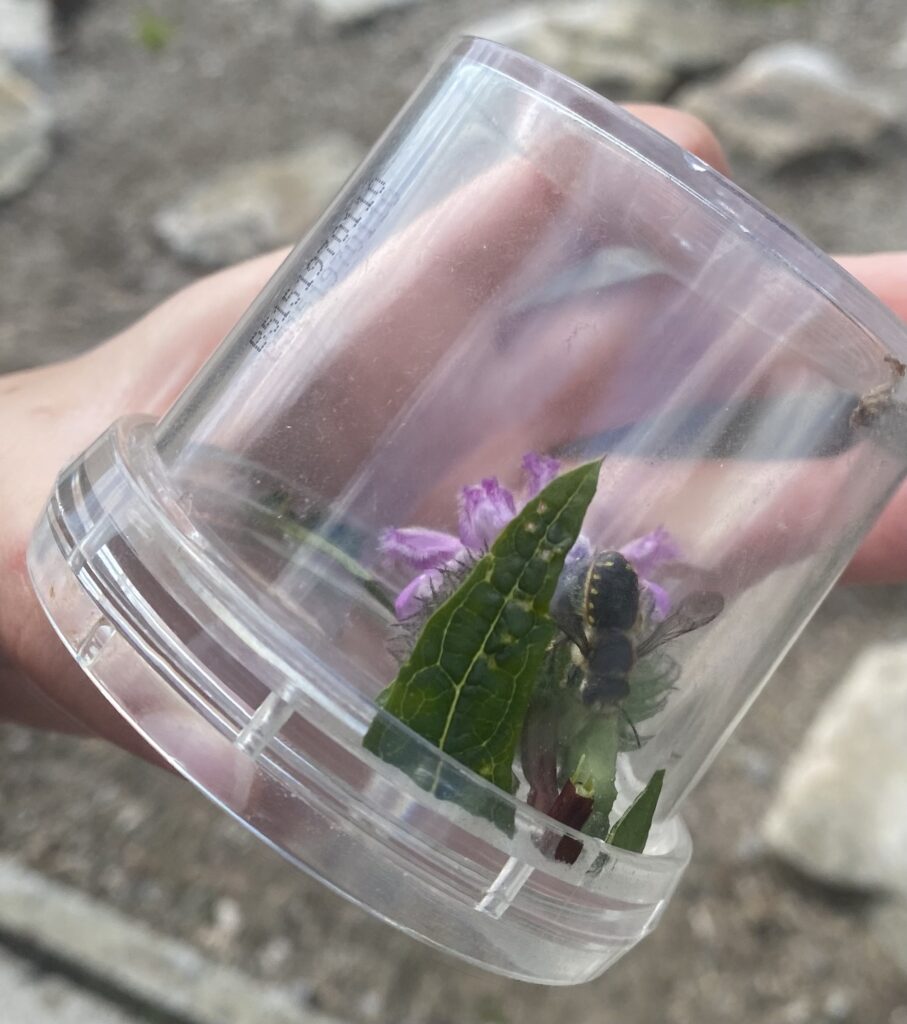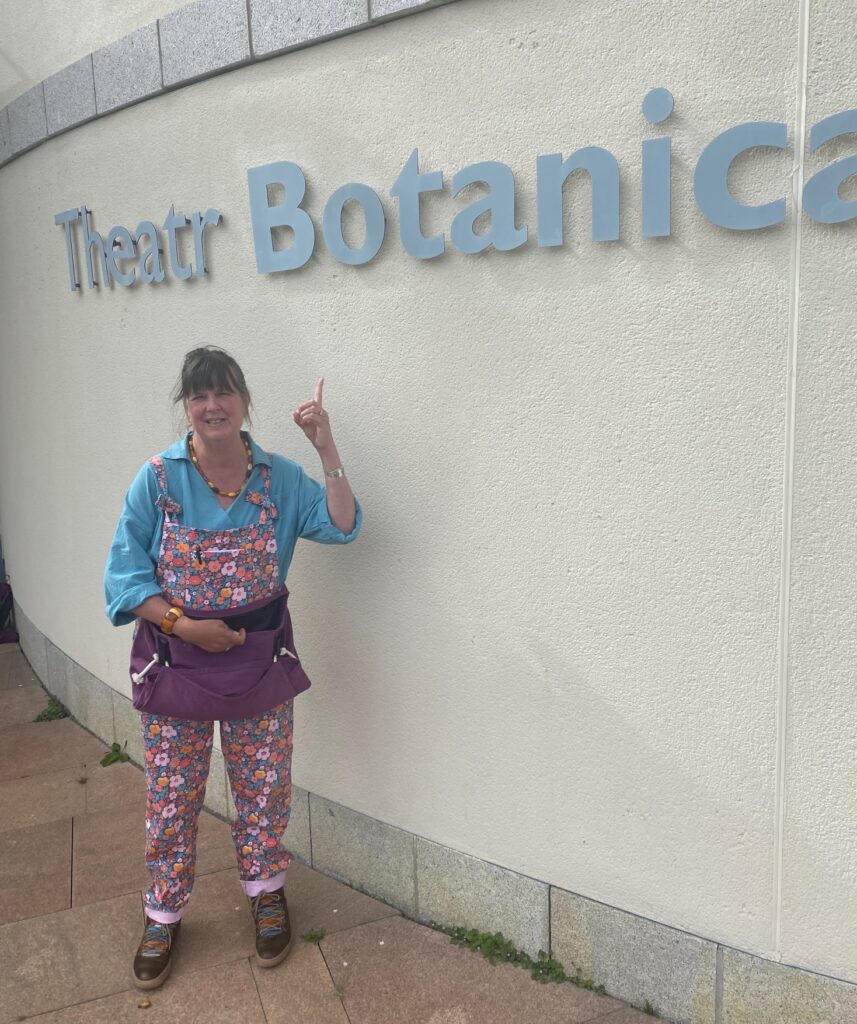 https://botanicgarden.wales/visit/whats-on/event/pollinator-festival/
On May 26th 2023 I am hosting two workshops about garden bees. An introduction to Garden Bees will include an illustrated talk, a bee safari in the gardens and a nature table of fascinating nesting materials. There are two sessions.
Friday 26th May 10.30am to 1pm SOLD OUT
Friday 26th May 2pm to 4.30pm – SOLD OUT
Book Here – An Introduction to Garden Bees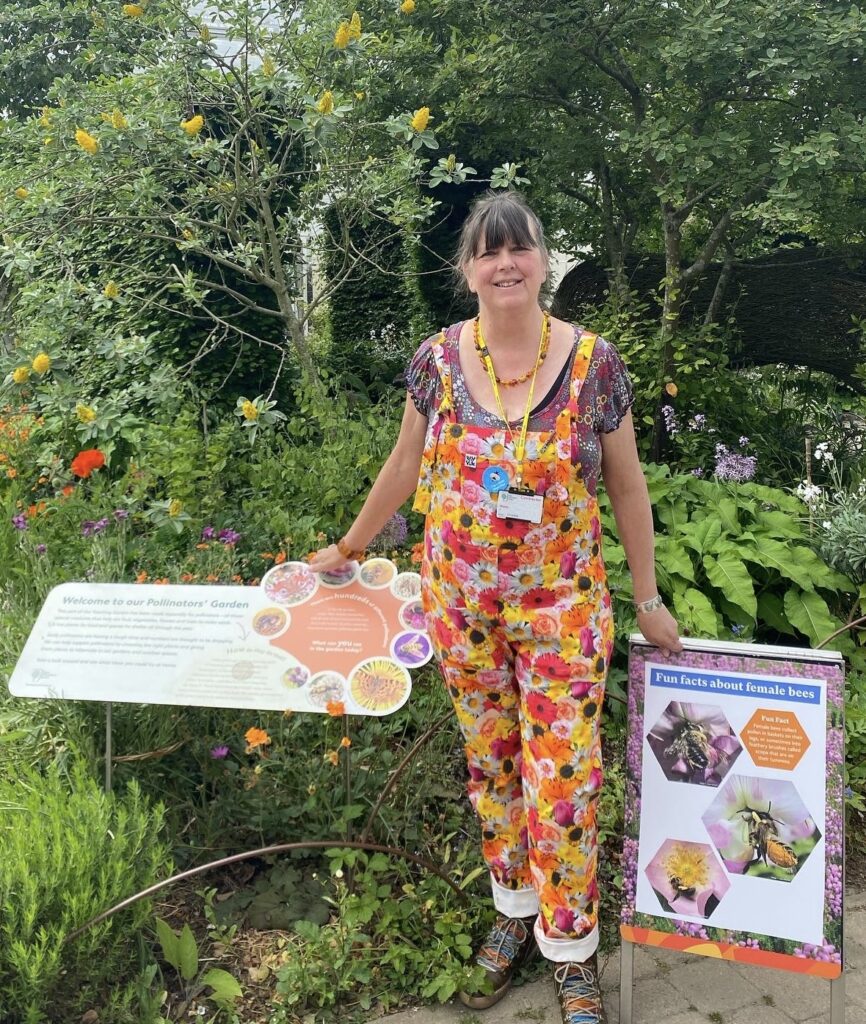 Come and join me on Saturday May 13th for a bee walk/bee safari within the gorgeous nectar gardens. Yes there will be honeybees, but we will be focusing on the solitary bees and their fascinating lifecycles and looking for them in the gardens. Plus of course we can't miss the fluffy bumbles! Tickets are on sale now, book here.
On June 10th I will be at the Heart of BS13 Nature Family Fun Day in Bristol. For your little nature-lovers and mini explorers! A day of celebrating nature and the creatures within it – expect live performances, children's activities, amazing food and lots of fun activities to learn more about pollinators! I'm taking my interactive nature table. Come and join us.
Jekka's Herb Fest – ENDED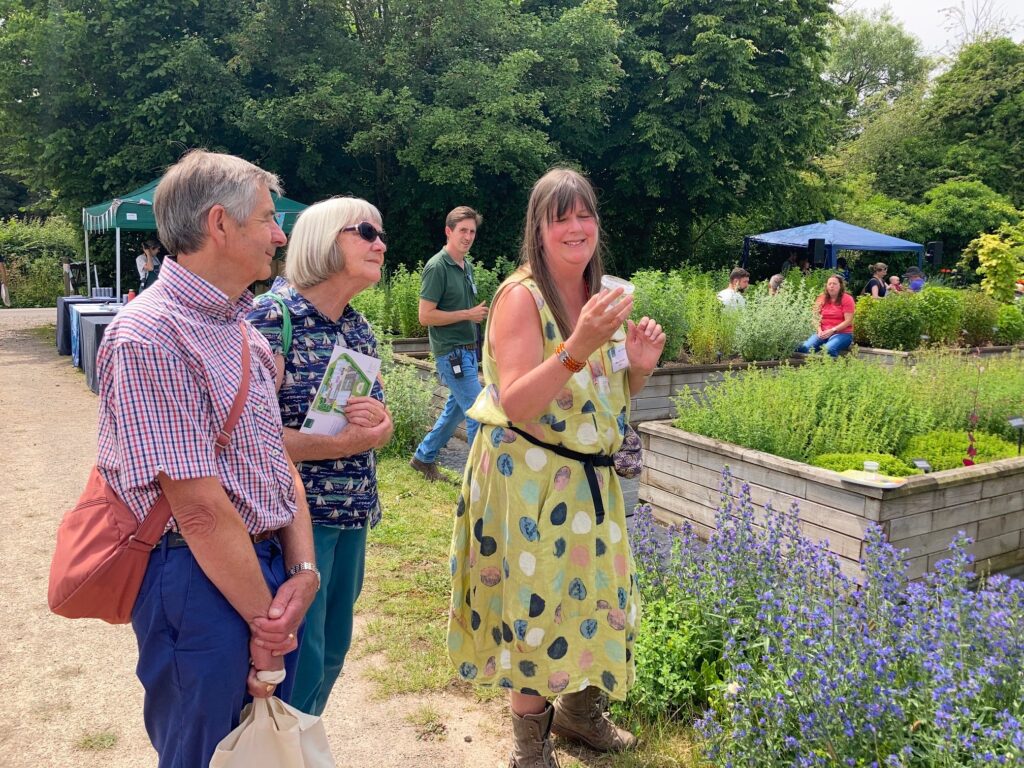 If you love herbs for all their wonder, then don't miss Jekka's HerbFest. It's a celebration of herbs in all their glory and features expert talks, gardening workshops and cookery demonstrations to let you see the huge diversity and versatility of these amazing plants. I'll be there to take my popular bee tours in and around the Herbetum and Herb Garden. I'd love to introduce you to some of our Buzzy Friends. It's a three-day event running from Friday 30th June to Sunday 2nd July 2023, for more details of the event and to book tickets have a look here. Jekka's HerbFest Website